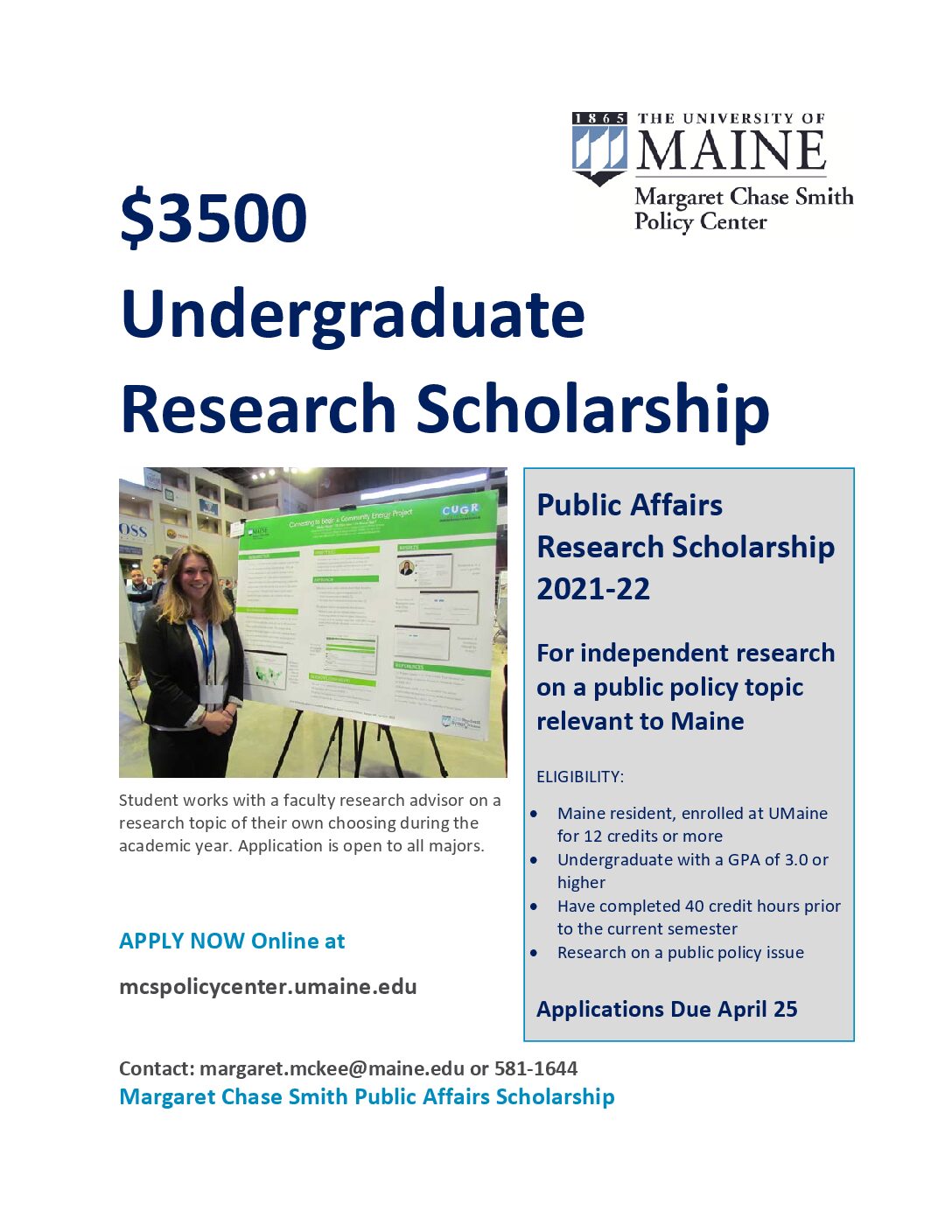 $3,500 scholarship opportunity for UMaine undergraduates
Apply now for the Margaret Chase Smith Public Affairs Scholarship
In honor of Senator Margaret Chase Smith's service to the citizens of Maine and the nation this scholarship provides assistance to undergraduates who have demonstrated an active interest in public affairs and who show promise for future leadership in, and contribution to, public affairs. Senator Smith's abiding belief was that real progress would be attained only through the education of young people.  The MCS Public Affairs Scholarship is an academic-year scholarship that is awarded in the amount of $3500 to support an independent research project focused on a public policy topic, supported by a faculty advisor. Students from all disciplines are encouraged to apply.
The deadline for applications is Sunday, April 25, 2021. Previous recipients have come from such diverse disciplines as Geology, History, Political Science, Computer Science, International Affairs, Education, Sociology, Psychology, Social Work, Landscape Horticulture, Civil Engineering, Nursing, Mechanical Engineering, Natural Resources, Journalism and Mass Communication, Economics, Biochemistry and Microbiology.
Eligibility criteria:
• a Maine resident, currently enrolled at UMaine for 12 credits or more,
• an undergraduate student with a GPA of 3.0 or higher,
• completed 40 degree hours prior to the current semester.