Maine Policy Scholars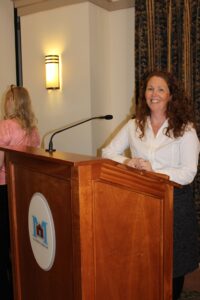 The Maine Policy Scholars program is a year-long scholarship program in which a student from each of the seven University of Maine System campuses, working closely with a faculty advisor, examines an issue of public policy relevance to Maine and presents a final report in a memo to the governor or legislature. The program was conceived by the late Peter Cox as a means of engaging students in the University of Maine System in the public policy process.
For their research project the student tackles a real-life policy issue currently facing Maine. After conducting extensive research—which can be from the literature, data analysis, or interviews (or all three)—the scholar is expected to produce a final report in the form of a memo which outlines the problem, the data available, and recommended policy solutions. The topics can be of local or statewide significance. In all cases, the topics should be well-defined, subject to research, and of real concern to Maine or a segment of its people.
During the course of the year, the scholars meet on at least three occasions as a group with all the academic advisors, community mentors, and leaders of the program. They also meet with their advisors on campus on a regular basis to focus the work, check progress, and get input on their research. The community mentors serve as a link to the community outside the campus and as a "reality check" on the scholars' work. Scholars meet with the mentors on a regular basis throughout the year.
Students apply for the program in October on their own UMS campus and are supported by a scholarship from the Maine Community Foundation in the amount of $1500 toward tuition with an additional $1000 available for travel expense reimbursement.
The Maine Policy Scholars program is managed by the Margaret Chase Smith Policy Center at the University of Maine in partnership with the Maine Community Foundation.
For more information please contact: Peggy McKee, Phone: 207.581.1644.