Municipal/County Application & Information
APPLY:
The online application to request an intern is now closed.
The Policy Center places talented Maine undergraduate and graduate students in temporary paid positions in Maine municipal and county governments. An important benefit to town/city governments is that the Policy Center performs the recruitment and selection processes and has access to an extensive applicant pool, last year receiving more than 250 student applications for summer internships.
Policy Center staff will work with municipal officials in developing the position descriptions to help ensure appropriate intern placements. To get qualified applicants for your location, we need to inform students that a position is being offered in your area before they apply. The earlier in February you can contact us, the better.
Program Dates:
The 2020 Maine Government Summer Internship Program runs May 26 through August 14 for a total of 12 weeks. The program includes a mid-summer educational component in which interns attend a one-day seminar in Augusta. The program concludes with a reception during which interns are awarded a certificate of completion by the Governor or her designee.
Compensation:
Municipal governments will be responsible for employing interns, including wages (2020 wages will be $13.00/hr. for  480 paid hours for the 12 weeks), and all locally appropriate federal and state withholdings.  Interns are considered temporary, unclassified employees and are typically not paid for holidays or other non-work time.  In addition to wages and benefits, participating agencies pay a fee of $250 per intern to the Margaret Chase Smith Policy Center to defray a portion of the Center's administrative costs.
Detail on the Summer Intern Grant Award from Maine Municipal Association
For Municipal Supervisors:
More program information:
Contact:
Peggy McKee, Internship Director
207.581.1644
margaret.mckee@maine.edu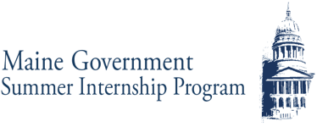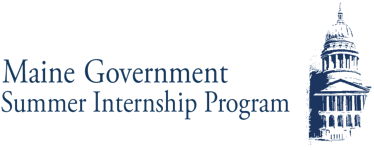 NON-DISCRIMINATION NOTICE
The University of Maine does not discriminate on the grounds of race, color, religion, sex, sexual orientation, including transgender status and gender expression, national origin, citizenship status, age, disability, genetic information or veteran's status in employment, education, and all other programs and activities. The following person has been designated to handle inquiries regarding non-discrimination policies: Director, Office of Equal Opportunity, 101 North Stevens Hall, 581.1226.
---
---