Student Application
Our internships are filled for 2019. You may apply online for 2020 in February.
The complete application requires the online form, a cover letter, a resume, and an unofficial transcript.
The 2019 Maine Government Summer Internship Program will run May 28 through August 16 for a total of 12 weeks. Students are employed by state or municipal governments. Most interns will be placed in the Augusta area. Please carefully consider where you will be able to work for the summer. Internship locations may also include Bangor, Bethel, Bridgton, Bowdoinham, Caribou, Dover-Foxcroft, Gray, Hallowell, Kennebunkport, Portland, Saco, South Portland, Union, and others. Students interested in locations outside of Augusta should mention this preference in their cover letter.
For More Information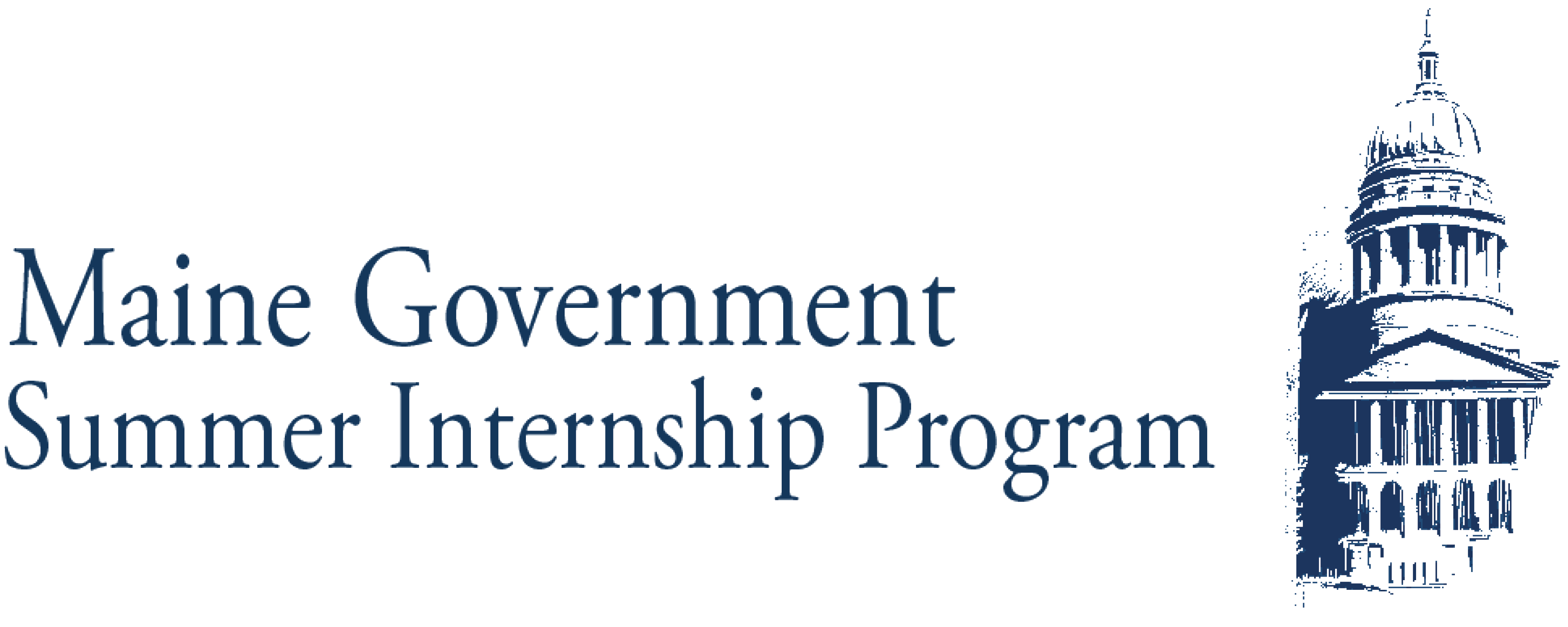 Peggy McKee, Program Administrator
Phone: 207.581.1644
E-mail: margaret.mckee@maine.edu
NON-DISCRIMINATION NOTICE
The University of Maine does not discriminate on the grounds of race, color, religion, sex, sexual orientation, including transgender status and gender expression, national origin, citizenship status, age, disability, genetic information or veteran's status in employment, education, and all other programs and activities. The following person has been designated to handle inquiries regarding non-discrimination policies: Director, Office of Equal Opportunity, 101 North Stevens Hall, 581.1226.