Distinguished Maine Policy Fellows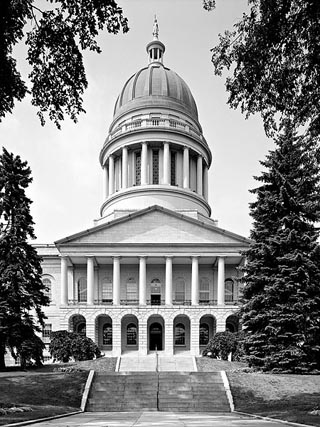 Distinguished Maine Policy Fellows are individuals with past or current careers as policy makers in Maine – people of distinguished status and extensive experience. Typically, these individuals come to campus for a day, teach an undergraduate class, speak with faculty about research and public policy, and meet with UMaine administration and graduate students.
The purpose of the Distinguished Maine Policy Fellows program is to expose distinguished Maine policy leaders to University of Maine faculty, students and administration; improve educational experiences of students; and expand University and Policy Center contacts.
Distinguished Maine Policy Fellows for 2016:
Dawn Hill, Maine State Senator, December 1, 2016
Walter Whitcomb, Maine Commissioner of Agriculture, Conservation, and Forestry, October 6, 2016
David Bernhardt, Maine Commissioner of Transportation, April 6, 2016
Ellie Espling, Maine State Representative, January 25, 2016
Please contact Mary Cathcart for more information.