Summer Internship Application Is Open
The Maine Government Summer Internship Program is now accepting applications for summer 2016. Positions will be available in agencies of the Maine state government and in Maine municipal governments. Paid summer internships will run May 31 through August 19, for a total of 12 weeks. Students may apply online, submitting a cover letter, resume and transcript. State and local government requests for interns are also submitted online. The deadline for applications is March 1.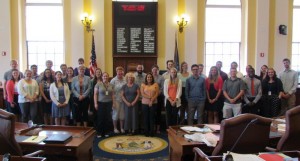 To learn more and to apply:
http://mcspolicycenter.umaine.edu/for-students/maine-government-summer-internship-program/
For more information, contact
Peggy McKee
margaret.mckee@maine.edu
Transportation Energy Seminar Today
Keystone Pipeline and Low Carbon Fuels: An Update on Transportation Energy Policy
107 Norman Smith Hall
Speaker: Jonathan Rubin, Professor, Margaret Chase Smith Policy Center and School of Economics
The use of energy in transportation continues to be one of the largest contributors to U.S. Green House Gas (GHG) emissions. The policy framework for transportation energy is rapidly evolving due to changes in federal fuel economy standards (CAFE regulations), renewable fuel mandates (ethanol and advanced biofuels), initiatives in California and Oregon to cap the carbon content of motor fuels and changes in US regulation of petroleum including the historic lifting of the ban on exports of US-produced oil. Transportation energy use is particularly complicated because of the need to coordinate the actions of vehicle manufacturers, fuel suppliers and vehicle purchasers (consumers). This talk will summarize trends in transportation energy use and discuss possible future paths and policy options.
Dr. Rubin is a Professor in the School of Economics and the Margaret Chase Smith Policy Center at the University of Maine. He specializes in the economics of energy, light-duty transportation, greenhouse gas emissions and alternative fuels. His research investigates low carbon transportation fuels, biofuel pathways, and the potential economic and environmental impacts from trading greenhouse gases and fuel efficiency credits for automobiles and light-duty trucks. He is the Chair of the Environment and Energy Section (ADC00) of US Transportation Research Board (TRB) of the National Academies of Sciences, Engineering, and Medicine. From 2008-2014 he was the Chair of the Committee on Transportation Energy, TRB. He has been an advisory panel member, Airport Cooperative Research Program 02-56 (developing an airport business case for renewable energy), S02-02 (sustainable facilities and practices), and the National Cooperative Highway Research Program 25-35 (guidebook for designing and managing rights-of-way for carbon sequestration and biomass generation)
Streaming and video conferencing are available. Please contact Carol Hamel (carol.hamel@umit.maine.edu) for details.
Author from Maine Policy Review issue on aging is interviewed on MPBN's Morning Edition
Kathleen Mundell of the Maine Arts Commission discusses the effort to foster creativity in older Mainers in an interview with MPBN and in the latest issue of Maine Policy Review.
Listen to the interview:
http://news.mpbn.net/post/artists-join-effort-cultivate-creativity-aging-mainers#stream/0
Read Mundell's article in MPR:
http://digitalcommons.library.umaine.edu/mpr/vol24/iss2/18/
Acheson interviewed on high food costs
Ann Acheson of the Policy Center and John Rebar of Cooperative Extension were interviewed for a news story on high food costs in Maine.
See the story here:
Maine high above national average in annual grocery bills
NEW Leadership application deadline extended
The deadline for applications for the 2016 Maine NEW Leadership Program has been extended to February 1st, 2016. Find the NEWL application here.
For more information contact Susan D'Angelo, Program Coordinator, susan.dangelo@maine.edu, 207.581.1648.
MPBN airs latest in series focusing on aging, Maine Policy Review
Patricia Oh, coordinator of older adult services in Bowdoinham,  spoke as part of a month-long series that focuses on the challenges faced by Maine's increasing population of older adults and how public policy is addressing them. Oh and other guests in the series contributed to the Maine Policy Review's "Special Issue on Aging,"  produced by the Margaret Chase Smith Policy Center. Oh wrote the essay, "The Age-Friendly Community Movement in Maine."
Listen to the interview with Maine Public Broadcasting Network's "Morning Edition."
Rep. Ellie Espling, Policy Fellow on January 25
On Monday, January 25, Rep. Ellie Espling joins the Policy Center for the day as a Distinguished Maine Policy Fellow.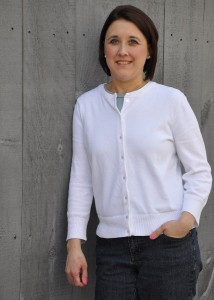 Rep. Ellie Espling is the State Representative for House District 65, which includes Part of Poland in Androscoggin County, and all of New Gloucester in Cumberland County. She's serving her third term in the Maine House and was recently elected to serve as the Assistant House Republican Leader in the 127th Maine Legislature.
Rep. Espling served on the Inland Fisheries and Wildlife Committee in both the 125th and the 126th Legislatures. She has served on the New Gloucester Budget Committee as a member and Chair and was the Chair of the New Gloucester Republican Committee.
A reception for Rep. Espling will be held from 4:00 – 5:30pm Jan. 25 at the University Club, Fogler Library.
Maine's Aging Population
The first in a series of interviews  with authors from the special issue on aging of Maine Policy Review is available. Interviews will be broadcast on Mondays throughout the month. This week Irwin Gratz of MPBN spoke with Julie Fralich, whose article "Shaping the Health and Long-Term-Care Infrastructure Serving Older Adults: Historical Trends and Future Directions" appeared in the most recent issue of MPR.
Find "Maine's Urgent Challenge: Dealing with an Aging Population" here:
Poverty Work in the News
Ann Acheson of the Policy Center was recently interviewed about Maine poverty. Acheson has led the Policy Center's reports on
Poverty in Maine
since 2003. She is quoted in two recent news stories.
Policy Center Intern's Project on Migrant Farm Workers is Available Online
The project of a summer intern with the Maine Government Summer Internship Program, administered by the MCS Policy Center, highlights the experience of migrant farmworkers who contribute to the harvests in Maine each year. Treva DeMaynadier, a 2015 summer intern placed in the Maine Department of Labor, interviewed migrant and seasonal farmworkers in Aroostook and Washington Counties during her 12 week internship.
Comprising 62 percent of Maine farms' hired labor workforce, these workers make a significant contribution to Maine's economy, both as workers and as consumers. This survey provides the narrative experience of these workers and provides state agencies, legislators and the public a glimpse of who migrant farmworkers are, where they come from, and why they come to Maine.
The 2015 Maine Migrant and Seasonal Farm Worker Demographic Survey is available at:
http://www.maine.gov/labor/labor_laws/migrantworker/summary.html
The Maine Government Summer Internship Program gives college students an opportunity to contribute to Maine government through summer internships:
http://mcspolicycenter.umaine.edu/for-students/maine-government-summer-internship-program/
More detail on the Maine Monitor Advocate is found here:
http://www.maine.gov/labor/labor_laws/maine_monitor_advocate.html
See the Bangor Daily News article here:
http://bangordailynews.com/2015/12/28/news/state/student-helps-state-understand-migrant-farm-workforce/
Find the MPBN radio coverage here:
http://news.mpbn.net/post/study-reveals-details-about-maine-agricultural-workers